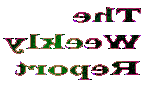 &nbsp POLICE IS ALLOWED TO TAP CELLULAR PHONES

&nbsp The Norwegian police is, from July 1st, allowed to tap cellular phones and ISDN lines. The stated purpose of this, is «to strengthen the police' ability to deal with criminal activity». 2.4 million, over half of the Norwegians, own a cellular phone.
&nbsp This is one of many laws of surveillance and regulations passed both in Norway and many other countries in recent years.
Entered 2000-01-06