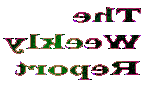 &nbsp RADON GAS FROM CHERNOBYL CAUSES ALARM IN GERMANY

&nbsp As much as 57000 homes in southern Germany are deemed dangerous to live in, because of high levels of Radon gas. The risk of getting lung cancer is increased significantly, according to the German Department of Environment. The gas is traced back to the Chernobyl accident in Ukraine 14 years ago and is not a part of the natural background radiation found in some areas.
&nbsp As in other countries the radioactive fallout from Chernobyl is worse in high altitude areas.
Entered 2000-01-06