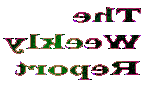 &nbsp WEEK 46 Oct 30th to November 5th

&nbsp USE OF BRASSIERE IS INCREASING CANCER RISK

&nbsp An English survey shows that there is a direct connection between use of brassiere and clinical breast pains, cancer and other serious breast problems. In a study to be published by BBC this week it is shown that women using brassiere are running a higher risk of breast pains and even cancer. To medical experts, professor in surgery Robert Mansell and surgeon Simon Cawthorn, have proven the connection between breast holders and clinical breast pains, something 40 percent of British women is suffering from.
&nbsp In the study 100 women, suffering from frequent pain and cysts, was told to not use brassieres for three months, and then to use it once more for three months afterwards. The women not using brassieres experienced a seven percent reduction in days of pain.
&nbsp The reason for the pain and dangers are that brassieres are hampering the lymphatic system cleaning the body of poisons, causing the poisons to accumulate in the breast tissue.
&nbsp Seven percent of British women are suffering from cysts, most of them using a bra.
&nbsp
&nbsp
&nbsp ANOTHER DEATH CAUSED BY HUMAN COW DISEASE
&nbsp A 14-year-old girl died Saturday of Creutzfeldt-Jacobs disease, the human cow-disease, transferred to humans eating cows fed remains of dead animals and bones from dead animals. The number of deaths has now reached 81. In a report published earlier in the week British authorities was accused of hiding the truth about the disease from the public, hiding the dangers of consuming British meat. The girl's mother says that she feels her daughter has been murdered because the authorities has been lying to the public, by holding back essential information.
&nbsp
&nbsp
&nbsp ADVERSE EFFECTS OF VACCINES

&nbsp Swedish Health authorities will study Swedish 18 month old children given vaccines against measles, mumps, German measles and more. There have been a substantial number of cases of children developing severe ill effects like membrane-infection in the brain; a life-threatening sudden illness that can make people die in hours.

&nbsp ANTIBIOTICS RESISTANT BACTERIA TRANSFERRED THROUGH MEAT

&nbsp Danish scientists have, for the first time, proven that antibiotics resistant bacteria are transferred from animals to humans. The bacteria, resistant because of the use of growth hormones in agriculture, are transferred through meat. The report is announced in the Danish newspaper Berlingske Tidende.
&nbsp
&nbsp
Entered 2000-10-30
&nbsp