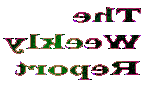 &nbsp WEEK 33 July 31st to August 6th

&nbsp OVER 30 PERCENT INCREASE EVERY YEAR

&nbsp British physicians are worried. The number of human death because of Creutzfeld-Jacobs disease (CJD), has increased by more than 30 percent every year since 1995. They fear an epidemic by a new variant of CJD called vCJD. &nbsp In the most recent edition of the medical magazine Lancet, a group of scientists is comparing the vCJD with AIDS, implying that the epidemic may already be out of control. At the very least the claim that the British agriculture industry is healthy, is found to be thoroughly false and void. The problems have clearly taken a turn for the worse. &nbsp Creutzfeldt-Jacobs Disease is a human variant of cow-disease, and the infection is caused by consuming infected animals. &nbsp It's feared that as much as 500000 people may die of the disease the next 30 years.
&nbsp
&nbsp
Entered 2000-08-02
&nbsp