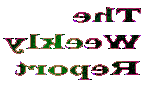 &nbsp WEEK 28 June 26th to July 2nd

&nbsp SUCCESSFUL BREAK-IN IN GENETIC LAB

&nbsp A group calling themselves «Night Researchers broke into the a genetic laboratory outside Toulouse, France, recently, breaking several windows, destroying gene manipulated plants and organisms. This wasn't published immediately, but revealed today, in a controlled response by a spokesman in the agriculture department in International Research Association (INRA). The spokesman warned that this was merely the beginning of sabotage and contraband against the industry, and called for better security and harsher responses from the courts of justice.
&nbsp On the other hand, The destruction of infected material is being hailed as an achievement by radical environmental groups around the world. Their response is that it is the researchers and industrialists who should be jailed, not the saboteurs sabotaging the sabotage of nature.
&nbsp BREAKTHROUGH FOR GENETIC RESEARCH
&nbsp American and British researchers claim they've completed the mapping of human genetic material. The announcement is being hailed as the scientific feat of the century. Researchers, it's claimed, will now be able to find underlying causes for disease and subsequently eliminating those. US president Clinton says this is the beginning of an entire new era of medical research.
&nbsp Critical voices, however, are stating that this just represents further opportunity for exploitation and destruction of the remaining lifeforms on the planet. Another bid by the few in power, to gain control of everyone and everything.
&nbsp - These people claim to understand nature, it's said,- but what they're doing are nothing less then narrowing what little understanding there may be left, to even better fit with their crazed notions and preconceptions.
Entered 2000-06-27