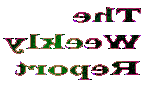 &nbsp WEEK 19 April 24th to 30th

&nbsp AT LEAST 15000 DEATHS CAUSED BY THE CHERNOBYL DISASTER

&nbsp Slowly but surely the last 14 years since April 26th 1986, the staggering and horrible truth has leaked through a veil of secrecy and lies.
&nbsp The radiation, during the outbreak of the disaster, in Chernobyl, Ukraine, was at the very least 500 times higher than during the bombing of Hiroshima in 1945, killed no less than 15000 people, and disabled 50000, during the outbreak and in the 14 years aftermath. These numbers have been adjusted upwards several times since the first, casual reports. There has never been any official death and disabled reports and no effective account of the affected. Officially 3.5 million people developed radiation related diseases. The actual number is seen as far higher. Leukemia, Thyroid Gland cancer, amputations and brain tumors are just a few of many diseases stated as related to the disaster. The number of disabled people has been adjusted upwards every year since 1991.
&nbsp Valleys and mountain areas all over Northern Europe has felt the affects of the disaster the last 14 years. What is described by pro nuclear scientists as «minimum amounts of radiation», has led to the same, clear spikes in radiation related diseases, as far away as Norway and Germany. Just not as major and horrible in the sense of numbers, as in the Ukraine.
&nbsp The Chernobyl nuclear power plant is still in operation.
&nbsp OIL KEEP LEAKING FROM WRECK
&nbsp Oil have, during Easter, kept on leaking from the shipwreck, formerly the freighter «Erika», sinking outside France in December last year. The first strike of oil reached the beaches of Brittany shortly afterwards. Recently it has been renewing its «attack». Tourist authorities in Brittany are heavily despairing, having used considerable amount of time and resources on an international campaign to convince foreigners that the beaches were indeed free of oil, after the winter's environmental disaster.
&nbsp It's estimated there are still 150000 tons of oil left in the wreck.
Entered 2000-04-28