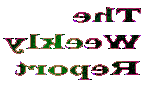 &nbsp WEEK 12 March 6th to 12th

&nbsp PILLS NOT SECURED AGAINST COW DISEASE TRANSFERENCE

&nbsp Medical drugs are omitted from a coming EU - directive against use of so called risk material from butchers. Because of this fact, there is no guarantee that the material, possibly infected by cow disease, is properly treated by the producers of medicine, the drug companies. The producers are using bones from animals and tallow from cows to encapsulate, encase the actual drug. These methods are used in all capsules and pills.
&nbsp Cow disease has led to an increasing number of Creutzfield Jacobs disease in humans, a vicious disease «devouring» the human neural system, leading to suffering and death.
&nbsp GREENPEACE ACTIVISTS ARRESTED

&nbsp Four Greenpeace activists were arrested in Liverpool Saturday, while attempting to keep a ship with gene modified food to reach British shores. The police says the four was apprehended in the harbor, «to protect life and property». Five activists was arrested in Wales last week, while attempting to keep the same ship from unloading its cargo.
&nbsp ANTI DEPRESSIVE DRUGS GIVEN TO TWO YEAR OLDS
&nbsp Parents have started giving anti depressive pills to two year olds. This is shown in a broad recent survey. This in spite of the fact that physicians can't rule out this may damage the development of the brain. Psychiatrists and drug producers, have succeeded in convincing people that «problem children» are the cause of biological and genetic defects.
&nbsp - Use of «happy pills» are on the way up all over, says a psychiatrist who wish to remain anonymous.- In all segments of society, all over the world. This is a good thing. People should take more pills, allow chemicals to regulate their ever shifting mood. They get to be more satisfied. Problem kids cease to be problem kids and adults can better withstand the demands of society. Production will rise and everybody will be happier.
&nbsp CURRENT IMPRESSIONS FROM PLANET EARTH (II)

&nbsp In a an interview survey on subjects randomly selected from around the world, concerning the changes in climate and the environment in general, unemployed former executive John Allan Prescott currently residing in the city of Mexico, west of St. Louis, Missouri, USA, has this to say:
&nbsp He's sick, angry, sick to the bone.
&nbsp - We're sick all the time these days. I can very faint recall a time when we were not. When we were not nauseous and didn't have cramps and didn't cough and everything... We, the wife and kids and me, moved away from a factory in California where we knew positively there had been a spill. But now we've finally been able to confirm that there has been one here, too, that there has been several, that the local industrial production facility is routinely releasing industrial waste. It's been kept secret for many years, but now it's all out in the open. There has always been rumors, as it is most places, but we have to live somewhere, right...
&nbsp Prescott is currently hospitalized and have trouble getting the insurance company to admit to his claim to aid him and the family economically and otherwise, in their restitution and recovery. Hospital bills and cost of living are skyrocketing, and without full compensation and repatriation, the family is facing a bleak future indeed.
&nbsp Other people, in the area, lacking health insurance, are facing an even darker future, and have, barring government intervention, no hope at all. A spokesman for the Environmental Protection Agency says in a comment that «unfortunately this situation is presently repeated in quite a few areas in the entire US. Barring a major flux in funding, we can offer no major help to the victims or be very effective of keeping this situation from arising in the future».
Entered 2000-03-06